Why Estate Planning Is Important
Nov. 21, 2022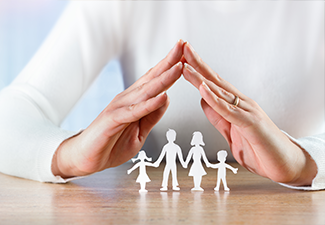 Planning for your end-of-life wishes may be far from your mind today. However, it is always possible that the unexpected may happen, leading you and your family into a difficult situation. Even if you are the healthiest you've been in your entire life, it is essential to have your wishes recorded in a legally-enforceable estate plan for several key reasons.
My firm, David W. Walker Attorney At Law, can guide you through each step of the estate planning process. I have over 30 years of experience practicing law and can advise you on key decisions. Regardless of your assets, I can help you create a plan that will protect your family down the road. David W. Walker Attorney At Law represents clients in Columbia, Missouri, as well as Jefferson City, Fulton, and Boonville.
Why Estate Planning Is Important
There are several benefits of an estate plan, which will help you protect your family and your best interests.
Protect Your Family and Beneficiaries
By establishing an estate plan, you choose who will inherit from your estate – not the government. You will be the one who decides exactly what each of your family members and other beneficiaries will receive. You will also be able to name a legal guardian for any minor children.
Protect Your Assets
By establishing an estate plan, you protect all your assets, from your retirement accounts to your vehicles, collectibles, and real estate. Working with an estate planning attorney will help you understand the tax implications for each of your assets and find out what path to take to best support your loved ones.
Allows You to Appoint Decision-Makers
One of the key benefits of an estate plan is that it allows you to name individuals to make decisions on your behalf. This could be more than one person.
For example, you may designate one person to have financial control over your estate if you become incapacitated. Then, you could also designate someone else to be your medical power of attorney. For more information, speak with a knowledgeable estate planning attorney.
What Happens When Someone Dies Without an Estate Plan?
Passing away without an estate plan is known as dying intestate. If you die intestate, then how your estate will be administered is up to the local government.

Every estate goes through the probate process, which can typically take six months to finalize if you have a will. Without a will, the probate process could take years. An estate plan is extremely helpful in avoiding probate complications.
In Missouri, if someone dies intestate, then the succession rules will be followed. These rules state that the spouse, children, parents, and siblings of the deceased could all inherit from the estate.
Who inherits what depends on whether the deceased was survived by a spouse or children. If so, then the spouse will inherit most of the estate, and the children will inherit what remains. If there was no spouse or children, then the parents and siblings of the deceased will inherit.
Who Should Have an Estate Plan?
Estate plans are not only for the very wealthy. Everyone should have an estate plan because it's impossible to know what might happen tomorrow, next week, next month, or next year. A medical emergency could cause you to be unable to represent yourself, and other emergencies can change your life forever. With an estate plan, your wishes regarding your care and representation will be respected.
Plan for the Future Today
Take control over these important life matters and be confident that your assets will be protected after you are gone. Your loved ones will thank you for taking the time now to protect them from family conflict later. By working with an experienced estate planning attorney, you can create a legally-enforceable will, medical power of attorney, and other documents to build a strong estate plan.

At my firm, David W. Walker Attorney At Law, I bring decades of experience to each of my client's legal matters. I can help you understand and navigate the process of establishing a solid estate plan, and I will advise you on how to maximize the benefits for your beneficiaries. David W. Walker Attorney At Law represents clients in Columbia, Missouri, as well as Jefferson City, Fulton, and Boonville. Contact my firm today to schedule a free consultation.