Second Marriage and Estate Planning
July 10, 2023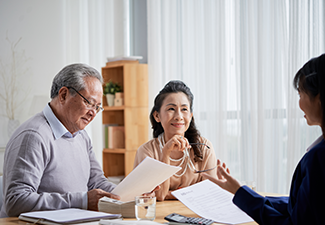 Second marriages are a beautiful thing, but they can also come with specific challenges.
If you're entering a second marriage, there are many things to consider, including your estate planning. It's easy to put off estate planning or assume that you don't need it, but it's essential to have one in place to ensure your assets are distributed according to your wishes.
At David W. Walker Attorney At Law, I proudly guide my clients through the entire estate planning process. I have the knowledge, experience, and resources to cater to your needs while keeping your and your family's best interests in mind. I help clients in Columbia, Jefferson City, Fulton, and Boonville, Missouri.
Rights of a Surviving Spouse
In Missouri, the surviving spouse has the right to receive at least half of the deceased spouse's estate under the state's intestacy laws.
However, it's worth noting that the surviving spouse's rights may be affected if the deceased spouse had children from a previous relationship. In such cases, the surviving spouse will receive only a portion of the estate, with the rest being distributed to the children.
Therefore, it's essential to consult with a lawyer to review any preexisting estate plans and update them as necessary.
What to Consider When Creating an Estate Plan in a Second Marriage
As you enter a new chapter of your life, it's vital to ensure your financial and estate plan reflect your new circumstances. At any stage of life, estate planning is a valuable tool for your family, especially when you are in a second marriage with grown children and grandchildren.
Prenuptial Agreement
A prenuptial agreement is a legal agreement between spouses that outlines their financial rights and obligations if their marriage ends in divorce or death. Being honest with your partner and having blunt conversations about money and assets is extremely beneficial.
People may be hesitant to sign a prenuptial, but it can set clear expectations. After all, the median duration of second marriages that end in divorce is only seven years - make sure you've protected yourself.
Inheritance of the Children
Lack of clarity and communication can lead to misunderstandings and disputes. Both you and your spouse should sit down with an estate planning attorney to talk about options that will protect your children's interests and inheritance.
Trusts to Protect Assets
Creating a trust is an effective way to ensure your children and spouse are taken care of in the future. Trusts can contain assets for your benefit while protecting your children's and spouse's interests. Assets can be transferred to the trust to provide for your children, with the trust ending after the second spouse dies.
Beneficiaries
Updating your beneficiaries in a second marriage will protect the inheritance of your children and spouse as this supersedes any statements in your will. Naming your beneficiaries correctly prevents complex probate issues, ensuring that your assets pass directly to the indicated people without any delay.
Long-Term Care Costs
Long-term care costs can deplete your estate. If you or your spouse need long-term care, the assets left behind might not be enough when you die. While establishing an estate plan, you and your spouse should also talk with the estate planning attorney about planning for long-term care.
Common Mistakes to Avoid
One of the biggest mistakes people make in a second marriage is not updating their estate plans. If you have children from a previous marriage, you'll want to ensure that they are still taken care of. Updating your will and beneficiary designations will ensure that your assets are distributed according to your wishes.
Another mistake is not considering a trust. Trusts can be a powerful estate planning tool for second marriages. It will allow you to control how your assets are distributed even after you've passed away. This can be especially important if you have children from a previous marriage.
The final mistake is thinking you can do all of this on your own. An experienced estate planning attorney can help guide you through the process and ensure that you're making the right decisions. They can also help you avoid costly mistakes that you may overlook on your own.
Personalized Estate Planning Counsel
After a second marriage, creating or updating an estate plan will provide your family with security. Avoiding these common estate planning mistakes can save you both time and money in the long run.
At David W. Walker Attorney At Law, I gladly provide personalized estate planning counsel in Columbia, Missouri, along with Jefferson City, Fulton, and Boonville. Don't hesitate to reach out to me today for help with any of your estate planning needs.