Preparing for Estate Planning: Things to Consider
April 10, 2022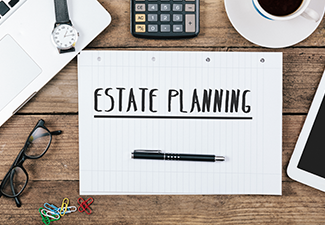 As an estate planning attorney with three decades of experience, I know that drawing up a will and estate plan is not everyone's idea of a good time. Nevertheless, planning for your family's future is the most important thing you can do, and there's no better time to start than right now.
Each person's estate plan should be tailored to their specific needs, and by calling David W. Walker Attorney At Law, you'll have a trusted legal partner who can help you achieve your goals. I'm proud to serve my community from my office in Columbia, Missouri, and can also help clients in Jefferson City, Fulton, and Boonville. Call me today to get started.
What Is Estate Planning?
Estate planning is a formal process where you can organize your assets and wealth to prepare for your eventual passing. An estate plan is usually a collection of several legal documents that can lay out your wishes for distributing assets, naming guardians, establishing medical orders for end-of-life care, making charitable donations, or setting up funeral arrangements. An estate plan can be as simple as a will or more complex depending on your needs.
What Should I Consider Before I Draft an Estate Plan?
Identify your goals. When you meet with an estate planning attorney, the first thing you'll need to establish is what you wish to accomplish with your plan. Is it to protect your assets? To minimize taxes? To provide for your family? To take care of your own health needs? Chances are you will want to accomplish a few things, but knowing what to work toward is step one.

Identify your assets and debts. Your heirs will inherit both your assets and your debts, so you'll need to make a comprehensive list of both. Include all assets such as homes, vehicles, jewelry, and family heirlooms, as well as bank accounts, retirement accounts, investments, and life insurance policies. Compiling a list of outstanding debt will also help your administrator settle accounts when the time comes.

Who do you want your beneficiaries to be? Perhaps the biggest task ahead of you will be naming beneficiaries, and you should take your time with this. Note that these can be modified if you experience changes in your life such as remarriage or having children.

Who do you trust to make financial or legal decisions? In most estate plans, you'll want to designate someone as your power of attorney. This person will be able to make decisions on your behalf regarding your home or finances should you pass or become incapacitated and no longer able to communicate.

Who will make medical decisions for you? The person you designate as your power of attorney may also be granted the power to make healthcare choices for you as well. This person can make decisions based on your advance directive, but will likely have to make choices that aren't laid out in your plans since no one can anticipate all medical needs. This should be someone who knows you well and whom you can trust to make difficult decisions on your behalf.

Consider the specific needs of your loved ones. If you have minor-aged children, you'll have to name a guardian for them as well as any adult-aged children with special needs. You can even use your estate plan to name guardians for your pets.
Getting the Experienced Legal Support You Need
If you're starting to think about your estate planning needs, the best thing you can do is meet with an experienced attorney who can answer all your questions and educate you about your options. No two estate plans will look the same, which is why you need someone who truly understands how to make it work for you. If you're located in or around Columbia, Missouri, call David W. Walker Attorney At Law to schedule a consultation.