Important Tips for Executor of the Estate
April 10, 2023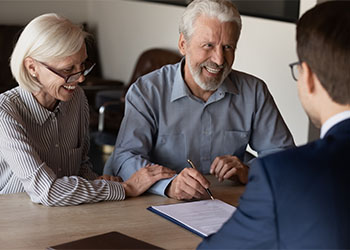 When a person passes away, their assets—commonly called their estate—must go through a legal process known as probate. If the person has penned a last will and testament, that document will have named someone to oversee the probate process. That person will be named the executor of the estate when the will and death certificate are presented to the circuit court in the county in which the person died.
During probate proceedings in Missouri, the executor of the estate will have many administrative and personal tasks to oversee. During this period—which typically lasts many months—the court will demand concrete recordkeeping and reports, and the family of the loved one who has passed away will have many requests and questions for the executor. It can be a challenging process.
If you find yourself the executor of an estate in or around Columbia, Missouri, contact David W. Walker, Attorney at Law. I have more than 30 years of experience in estate planning and administration and can advise you through the estate administration process. Invariably, issues and administrative requirements will arise that will require knowledgeable legal guidance. I'm here to help at those times.
As an estate planning attorney, I proudly serve individuals and families throughout Missouri, including Columbia, Jefferson City, Fulton, and Boonville.
Are You the Estate Executor? Keep These Tips in Mind.
As the executor, you need to deal with first things first: you will hopefully have a copy of the decedent's last will and testament, or you can obtain one from that person's attorney. You will need this document to present to the circuit court that will oversee probate proceedings. You will also need several copies of the person's death certificate. One copy will go to the court, but the other copies will be needed for notifying Social Security, financial institutions, and other entities about the person's passing.

It is important to notify everyone in a timely manner that the probate process is beginning. This includes family members and other beneficiaries, and of course, creditors. Notifying creditors includes posting a notice in the local newspaper. Creditors have six months to press their claims, so probate can never be concluded in less than half a year's time. It's usually much longer, depending on the size of the estate and whether there are challenges to the will.

As part of the process of satisfying creditors, paying taxes, and other obligations, you will have to collect and assemble all assets. Some assets, such as property held jointly and insurance/retirement accounts with named beneficiaries, will transfer outside of probate proceedings. Everything else held in the decedent's name is part of their estate, which can include real property held singly, automobiles, investments, and bank accounts held separately, and even collections of art or guns.

These assets will have to be collected under your name as the executor, and if they need to be sold (if they weren't designated to a beneficiary), you will have to obtain fair market value for them and place the funds in the account you've created as the executor. You may need the help of appraisers or other parties in converting assets to cash. As you're doing this, the probate court will demand full accounting and recordkeeping, so it must be a transparent process.

Finally, after all creditors' claims, taxes, and other obligations have been met, you as the executor can carry out the instructions in the will to distribute assets to beneficiaries. The court will let you know when this is possible.
Family members, beneficiaries, creditors, and others may bring up various concerns throughout the probate process. Some may even challenge the will as being invalid. Most executors are usually family members or trusted friends and associates who probably have little experience in dealing with the complex requirements of settling an estate and satisfying all parties involved. That's why it's important to have an experienced attorney to help you throughout the process.
Rely on Dependable Legal Guidance
With my more than three decades of experience in estate planning and administration, you can confidently reach out to me at any stage of the process. I will answer your questions, deal with any challenges that arise, help you prepare any court-required documentation, and guide you every step of the way.
If you've been named the executor of an estate in or around Columbia or anywhere else in Missouri, contact David W. Walker, Attorney At Law as soon as possible. Let's help you and your family move forward.