Estate Planning & Dementia: What You Should Consider
Aug. 15, 2023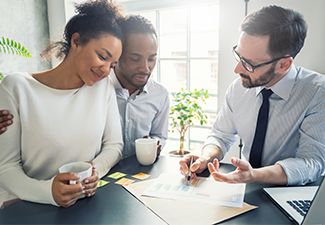 Making an estate plan is always an important step to take when preparing for the future. If you or someone you love is suffering from dementia, there is a new set of factors to take into consideration. Can valid, coherent decisions be made? How does the advancement of dementia affect any changes that may be made to an estate plan? Speaking with a knowledgeable professional about such issues is often necessary.
I work with individuals and families from all backgrounds as they seek to create solid estate plans that position them and their loved ones for secure futures. If you have been diagnosed with dementia or are looking for guidance to help a close family member with dementia with their estate planning matters, I am ready to explain your options and lead you in the best direction for you and your family. If you are in Columbia, Missouri, or the surrounding areas of Jefferson City, Fulton, or Boonville, contact me—David W. Walker Attorney At Law—to schedule a consultation.
Common Estate Planning Issues for People With Dementia
While undertaking the creation of a detailed estate plan is a complex process under any circumstances, adding in the effects of dementia makes things even more complicated. When someone is diagnosed with an illness such as Alzheimer's or other cognitive diseases, they will experience increased impairment as time goes on. The loss of memory, mental acuity, and even their ability to speak and communicate coherently makes important estate planning decisions more challenging.
With the passage of time making the effects of dementia more severe, it becomes even more imperative that plans be put into place and proper documentation be executed before the afflicted individual loses more of their cognitive ability. While working with an experienced estate planning attorney is always beneficial, it becomes even more crucial if one or more parties involved in the estate plan are suffering from dementia.
Tips for Speaking With a Parent About Estate Planning
Many people are hesitant to bring up the subject of estate planning with their parents, even if dementia is not a factor. Some find it difficult or awkward to talk about money, possessions, or death. It is important to understand, however, that these types of matters need to be addressed—particularly if you have a parent who has been diagnosed with dementia. Some helpful tips for speaking with a parent about estate planning include:
Start talking about it now: Putting the conversation off won't help the situation. In reality, it could actually make it more difficult to do later on. If an individual with dementia still retains a high level of cognitive ability and communication skills, this is the ideal time to make sure they convey their wishes and make wise, informed decisions.

Make sure all pertinent legal documentation is gathered: If someone has dementia and their condition worsens, the individual responsible for handling their legal affairs (often a family member) will need access to certain documents. Having them gathered and safely secured now will help.

Take care of difficult decisions now, before things get worse: When it comes to end-of-life matters (such as long-term healthcare or burial and funeral arrangements), it is often easier to discuss them now and give everyone involved more peace of mind.
There is often no simple or easy way to handle estate planning in the face of a dementia diagnosis, but things can be made less challenging by getting everything in order as early as possible. Working with a skilled estate planning attorney can also help when issues become more complicated.
Helping You Plan for Your Family's Future
Preparing an estate plan can feel overwhelming, especially if there are additional factors like dementia involved. Thankfully, you don't have to go through the process on your own. Dedicated assistance is available to you from an experienced estate planning lawyer. If you or a loved one is in need of counsel regarding estate planning and dementia, I am here to help. Contact me—David W. Walker Attorney At Law—today to discuss your situation. I proudly serve individuals and families throughout the Columbia, Missouri, area, as well as the nearby communities of Boonville, Fulton, and Jefferson City.