Dispelling Common Estate Planning Myths
June 29, 2022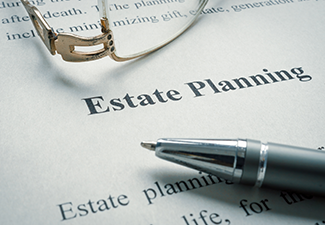 Estate planning may sound like it's only necessary for people who own large properties and multiple vehicles. However, that's not the case. Estate planning is an important tool for anyone who wants to leave property to their loved ones or have control over their finances and medical care in unexpected scenarios.
It's important to obtain your estate planning information from a trustworthy source. With over three decades of experience practicing law, I know the nuances of the estate planning process. I prioritize educating my clients on the different options that are available to help them establish plans to safeguard their assets and protect their loved ones in the future. My firm, David W. Walker Attorney At Law, is proud to represent clients in Columbia, Missouri, as well as Jefferson City, Fulton, Boonville, and the nearby areas.
Know what's a myth – and what's the truth – about the estate planning process. The following myths about estate planning are accompanied by an explanation as to why they're false.
If I don't have a will, then my family will decide who gets what.
You may think that if you do not leave a will behind, then your spouse or family members will automatically get to choose who will inherit property from your estate. However, in Missouri, that is not necessarily true.
Dying intestate, or dying without a will, means that the state will appoint a personal representative (more commonly known as an executor) who will determine how your property is passed on. Therefore, it's not guaranteed that your family will decide who gets what after you pass away. Drafting a will is a key step to making sure that your wishes are honored.
I don't have enough assets to need an estate plan.
It is a common myth that you only need an estate plan if you have many assets; however, that's not necessarily true. An estate plan is important for many reasons, such as allowing you to appoint who will be the guardian of your minor children if you were to pass away unexpectedly.
Similarly, an estate plan allows you to name who will make your medical decisions on your behalf if you suddenly became unable to make those decisions. Speak with an experienced estate planning attorney to learn more.
Using an online form is just as effective as hiring an attorney.
There are plenty of forms available online if you would like to make your estate plan yourself; however, a form isn't guaranteed to hold up in a court of law. A form also can't answer your questions or provide guidance about difficult decisions. By working with an experienced estate planning attorney, you can rest easy knowing that you are receiving credible information from your attorney who is on your side.
I created an estate plan years ago, so there's nothing left to do.
Common misconceptions about estate planning may lead you to believe that once you create an estate plan, you never have to look at it again. However, that's not the case because life often changes.
For example, you may divorce and remarry, have children, or adopt. Or, your financial situation may have significantly changed between when you initially were drafting a will and now. It's important to revisit your estate plan after any significant life change.
If I have a will, my estate won't have to go through probate.
All estates must go through the probate process. However, when you have a will or estate plan, probate will most likely end much more quickly than if you did not have a will. If you leave a will, your estate may finish with the probate process in as little as a few months.
I only need a will to establish an estate plan.
A will is a key part of your estate plan. Without a will, you have no control over who will receive what assets after you pass away. But, a will is not the only tool you should have in your estate plan. You may want to consider establishing a living trust if your assets are numerous. Creating a trust may be beneficial for your financial situation. Speak with an experienced estate planning attorney to learn more about creating a trust.
No matter what your current health situation is, including health care directives in your will is important. No one knows what the future will bring, so it is important to decide what type of care you would want to receive in emergency medical situations before they happen and not after when it's too late.
You may also want to establish a financial power of attorney when you are setting up your will. This will allow you to appoint an individual to handle your finances if you were to become incapacitated.
Legal Guidance You Can Trust
The estate planning process can be complex, but it is important to have an estate plan to take care of your loved ones. With over 30 years of experience, I am confident that I can help you establish an estate plan that meets all your needs. My firm, David W. Walker Attorney At Law, is proud to represent clients in Columbia, Missouri, as well as Fulton, Jefferson City, and Boonville. Contact me today to schedule a free consultation.